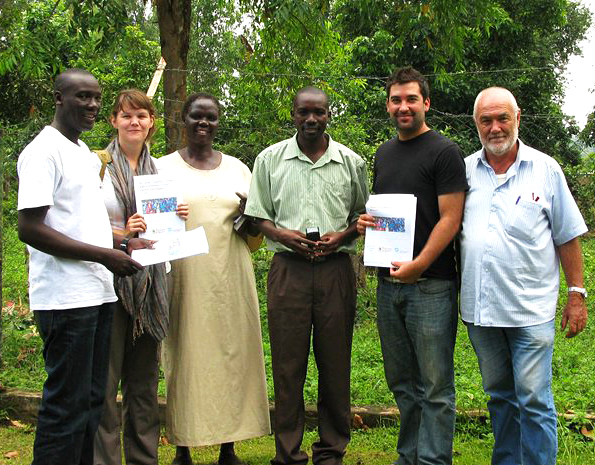 The St. Jude Children's Home is a residence for orphaned, abandoned, and disabled children, located in the Gulu Region of Northern Uganda. Their mission is to provide a loving environment where children have access to comprehensive care including education, health services as well as emotional and spiritual support. In July 2009, the Mercy Project and partners created the St. Jude Children's Home and Consolation Side Health Care Agreement. The Mercy Project provides funding for an on-site nurse, a nurse's assistant, medical supplies, and emergency coverage; while also assisting in healthcare seminars.
There are approximately 125 children living at St. Jude's, 1/4 of those being residents of the "consolation side" which is a section of the home that cares for children with disabilities, injuries, and special needs. SJCH is also the location for Nursery and Primary schools for the greater community in Gulu. All of these students have access to medical care at St. Jude Children's Home.
You can learn more about the Home at their website: http://stjudechildrenshome.com/about/
Meet the nurses at St. Jude Children's Home
Auma Florence: Nurse's Assistant
Florence has been working as a nurse at SJCH since September 2010. She trained at Bweale School of Nursing Assistance in 2004 and worked with AVSI for several years where she was stationed at Lacor Hospital. It was at Lacor when she was introduced to SJCH while working with children with disabilities. Florence enjoys reading and listening to gospel music.
Piloya Faith: Nurse
Faith is an Enrolled Comprehensive Nurse at SJCH and has been working there since November 2013. She trained as a nurse at Lacor Hospital. She herself grew up at St. Jude's and therefore has a special place in her heart for the organization. In her time off, she enjoys spending time with the children and watching Nigerian films.