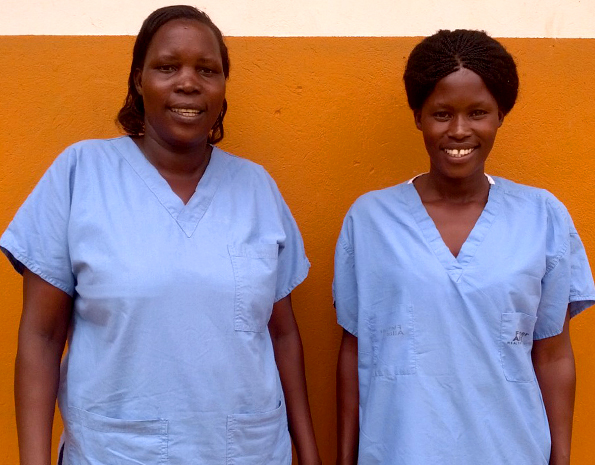 Auma Florence: Nursing Assistant
Florence has been working as a nurse at SJCH since September 2010. She trained at Bweale School of Nursing Assistance in 2004 and worked with AVSI for several years where she was stationed at Lacor Hospital. It was at Lacor when she was introduced to SJCH while working with children with disabilities. Florence enjoys reading and listening to gospel music.
Piloya Faith: Nurse
Faith is an Enrolled Comprehensive Nurse at SJCH and has been working there since November 2013. She trained as a nurse at Lacor Hospital. She herself grew up at St. Jude's and therefore has a special place in her heart for the organization. In her time off, she enjoys spending time with the children and watching Nigerian films.